Happy St. Patrick's Day! Everybody gets around to carving their pumpkin in March, right? ;)
A week or two ago, I watched a Loreena McKennitt concert on TV. I've been a fan of her music for some time, so I really enjoyed it. While watching the concert, I thought how it would be cool to share some of her music for St. Patrick's Day. She's Irish and Scottish, as you can guess from her name.
Some of Loreena's music sounds Celtic and some of it has other ethnic vibes. A few of my favorite songs of hers have parts that sound Middle Eastern to me. You'll see what I mean when you listen to the first song in this concert. I managed to find the concert I watched on TV! Enjoy. :)
A link to the video:
Loreena McKennitt ~ Nights from the Alhambra
For some reason, those of you who read my blog in email form don't see the videos. If anyone knows a way I can make it so that videos show up for my email subscribers, please let me know! Maybe there's a setting I'm missing.
You'll get an idea of Loreena's personality and the background of the music she's playing here. There are some neat visuals added in of the places that inspired her.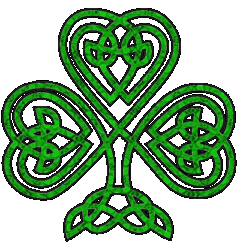 I actually became familiar with Loreena McKennitt about 15 years ago when I was in a little gift shop. The person working there had Loreena's music playing and I said "Who is this? I love this music". That's the only time I've cared to ask what music was playing in a store. The woman working there seemed surprised. "You haven't heard of Loreena McKennitt?" she said. Nope. I had to wonder if most people had. She then went on to give me an introduction to who Loreena is and what her music is like. I went straight to finding some of her CDs after that encounter at the shop. I'm happy to introduce Loreena's music to those of you who haven't heard of her. And, what better time than today?
Although, looking back to 2012, some of you might remember a Christmas post where I mentioned her song "Mummer's Dance":
A visit from the creatures of Christmas
I wish you all a Happy St. Patrick's Day! I hope Loreena's concert helps get you in the festive mood.