I had a surprise treat at the art museum the other day. There was an exhibit of Francisco de Goya's aquatints/etchings displayed and the surprise was that I was into a lot of them! I've never thought of myself as a big Goya fan. When I think of him, I usually only think of his painting
The Third of May 1808
. That is one striking painting, in the way where you feel almost a physical reaction to it. I feel like the wind has been knocked out of me when I look at it.
So that's the feeling I had about Goya when going into this. I thought "Here we go". Stepping into the first room, I was shocked to see how tiny many of the etchings were. Some were made by other artists, and were probably there to show how their work compared with or inspired Goya. One piece was so tiny, it must have been no larger than a business card! There were little magnifying glasses out for us to use, so we could see all the tiny details.
Most of the Goya pieces were larger, probably something like 8x10" or 11x14". I feel like I've seen this one somewhere before, maybe online. It's titled
The Sleep of Reason Produces Monsters
and was made in 1798-98. Actually, all of the pieces you're going to see here were made at that time.
When I looked at this, I was struck with a thought I often have: "They were drawing things like this back then?" Which is probably pretty silly. Because, why wouldn't they be? There's really no reason for someone not to be creating art like this in the late 1700s, it's just surprising to me for whatever reason.
Check out all the wild creatures behind the man! There are owls, that black cat perched behind him, lots and lots of bats, and whatever that creepy feline is that's lounging on the floor. Sort of a googly-eyed lynx? That critter is the weirdest of them all. The man in this etching is actually a self-portrait of Goya, himself.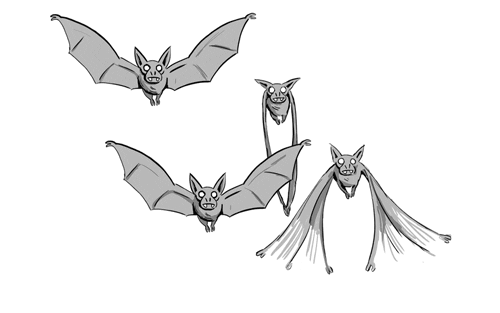 According to the information next to this piece, the animals symbolize "folly, ignorance, and evil". I don't know about the folly and ignorance, but I'm seeing the evil. The written information goes on to say that this art suggests "the contrast between reason and superstition". So when reason takes a nap, folly, ignorance, and evil come out to play. Without this description, I would have seen this as a portrait of a man having a nightmare.
This next one,
Here comes the Bogeyman
, is another that seems really modern to me. I guess people have been playing in the same ways forever really.
This one would be kind of cute, if it was just the person in the sheet and the adult woman looking kind of amused/pretending to be afraid. But the kids! OK, one looks petrified and that other little gremlin... That kid is scarier than whatever is under the sheet. Woo!
Hush
reminds me a lot of
that scene
in Disney's
Snow White
when the Evil Queen/Wicked Witch is creeping around in her cloak getting ready to give Snow White the poison apple. Although, I'm not really sure who the devious one is here. This scene looks sinister all around.
Now, this last one! This genuinely creeps me out. I'm not even sure why. OK, the title is probably a good part of it. It's titled
Don't Scream, Stupid
. Not the kind of title you expect in the late 1700s, right?
I don't even know where to begin with what's going on here or why it disturbs me so much. Are these evil, floating gnomes? And why does that woman look like she's smiling in a surprised sort of way, given this title?
Wanting some answers, I looked up
Los Caprichos
, which is the name of a series of 80 aquatints and etchings that these are a part of.
Here's the Wikipedia page for
Los Caprichos
:
Los Caprichos Wiki
Every one of the 80 pieces is shown on the Wiki page. I warn you that some of these are fairly dark. I chose to only photograph the ones I thought were cool and spooky, in that way where they look like they're illustrating a fairy tale. Some of the others are dark and disturbing in a realistic way.
Goya's intention with
Los Caprichos
was to show what he took issue with in Spanish society. It turns out this series was a little too scathing of the culture, especially that of the church, because Goya had to withdraw the series soon after presenting it. He later wrote that he withdrew the
Los Caprichos
because of the Inquisition.
I'm interested to hear anyone's thoughts on the etchings here or on the Wiki page. I haven't found much information about the meaning of these as individual pieces, just people analyzing the collection as a whole.
This is somewhat unrelated, but I picked up an interesting book at the library a few days ago.
Villains, Scoundrels, and Rogues
:
Sounds intriguing, doesn't it? I found this book accidentally while sitting on the library floor, between some bookshelves. I was sitting down, looking through my purse for my keys, library card, etc. and glanced over to see this. This book looks nearly pristine and I think that's in part because you'd have to sit on the floor to see it! It's kind of funny to put a row of books that low to the ground, if you'd like anyone to run into them. Anyway, how could I pass up a title like this? Have any of you read this one? I've only paged through the contents so far. The book is split into three sections, one for the villains, one for the scoundrels, and one for the rogues.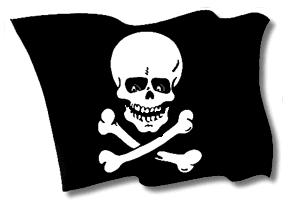 The names I recognize in the villains section are pretty intense. Those wouldn't be good bedtime stories! The scoundrels look like random and kind of wacky characters. The person who stands out to me in that section is "Squirrel Tooth Alice". I'll probably skip right to her story. As for the rogues, they're sounding like something off that show
American Greed
.
This book should make for some good summertime reading! Not that it's technically summer yet, even if it feels like it! But you know what I mean, it has those juicy, drama-filled, dangerous kind of stories. And they're all true! I'll let you guys know what I think of this book after giving it a read.