Welcome to the Christmas sweater/outfit blog party! This year, I'm hosting a Christmas blog party instead of a Halloween one. Every guest sent me a pic of themselves in their Christmas attire. Future guests are welcome, by the way, if you'd like to send me a pic.
So, here I am in my sweater welcoming you guys to the party with a plate of cookies.
I actually ended up liking parts of this outfit and plan on wearing them together in the future. Those are icicles hanging on my sweater zipper and the garland was a Dollar Tree find. 50ft for a $1.00 you guys! It's now draped all over the place as a decoration. A close up of the eyeshadow and the hat, because how many times am I going to be able to share that?
That's a little cocktail umbrella on the hat
I'm including two pics of

Patricia

, because I like both of these so much I couldn't decide. She's brought her friend Roger to the party here and she's wearing her Jack Skellington sweater.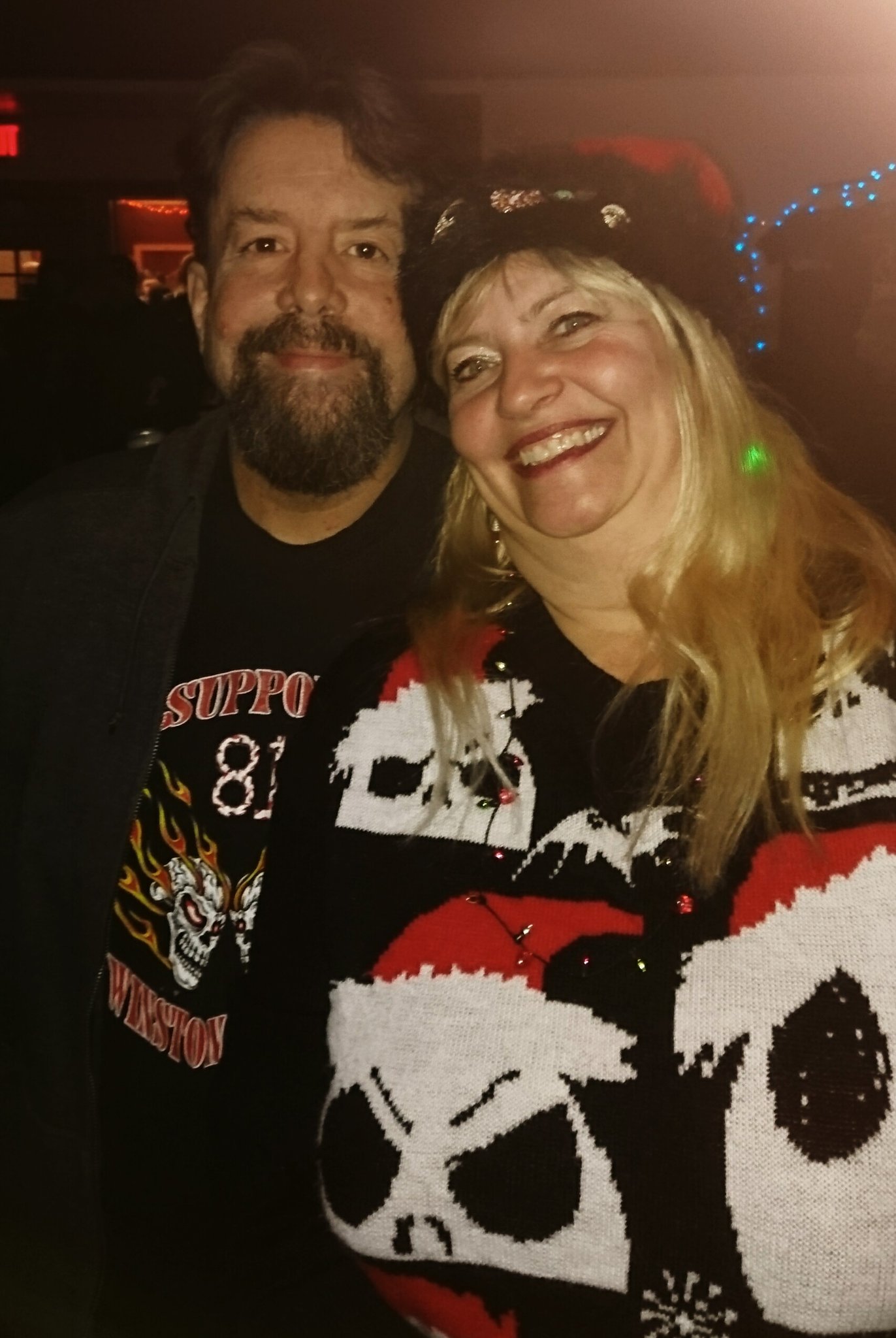 And here she's brought her boyfriend, mom, and aunt to the party.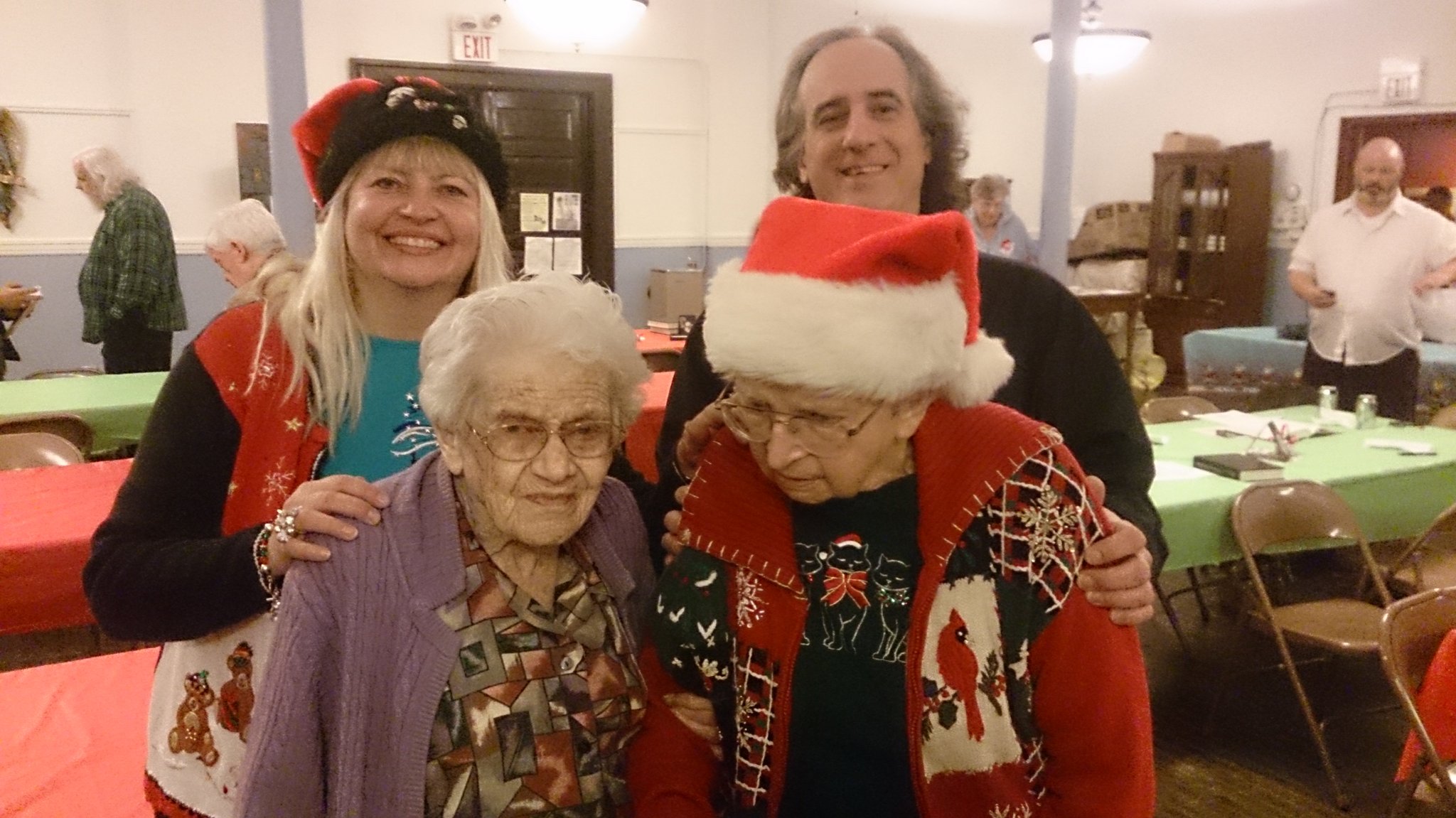 Miranda
is bringing the Halloween spirit to Christmas! The decorative Halloween sweaters are actually news to me. I've only just recently learned of them! Turns out there's quite a collection on ebay. Isn't this a cute Halloween vest? I love the lights on this tree too, the pink and turquoise.
Jason
is super festive as the elf at the party, complete with mini-elf. :)
Melody
dropped by in her new sweater - pink with candy canes and bows:
Because no party is complete without music, here's the perfect playlist for this theme! I looked for some vintage songs since a lot of Christmas sweaters and outfits are out of the archives. Enjoy these 12 vintage Christmas songs and this groovy living room setting!
Here are some rum balls for you to pass around:
And some cupcakes:
And a little Christmas quiz for you:
Which TV shows featured these 16 Santa Clauses?
I warn you, this is a tricky one! I got 9 out 16 correct. There are some clues in the backgrounds if you look closely.
Feel free to send me pics of yourself in your wildest Christmas sweater or outfit! I'll keep adding to this post. And thank you to those who sent in pics! They all brightened my day.