You see this lady who is generously giving out the full sized candy bars to the kids? Well, I feel like I've just been to her house! That's because recently I had the luck of winning what I view as an adult trick-or-treat bag! It had what many adults pick out of trick-or-treat candy: the chocolates.
Chris, otherwise known as
The Frog Queen
, was the generous blogger who sent me this package. You might be familiar with her and the outstanding cemetery she has built. She's the one who created the magnificent
mausoleum
and
grieving angel
you bloggers saw in October.
Here are some of the goodies she sent me:
The chocolates came packaged in this adorable skull bag:
So far I've only gotten into the little jack-o-lanterns and they're really good! This package has helped stretch my Halloween festivities into the Christmas season. I've been alternating eating these Halloween chocolates with Christmas chocolates.
Alternating between Christmas and Halloween candies has me thinking about stocking stuffers for people who like spooky things. I've run into several spooky chocolate ideas online lately. If you have a Halloween lover in your life, they'd probably enjoy these treats - even in December!
The first is this chocolate orange jack-o-lantern. You know those awesome chocolate oranges you whack and unwrap? Well, with the addition of a paper face, you have a jack-o-lantern. I always see (and eat) these chocolate oranges around Christmas, so they should be on the shelves.
This chocolate orange look and some how-to info can be found here:
Red Ted Art's Blog
How cool are these chocolate skulls complete with walnut brains?
These wicked little creations are sold by Sparganum on Etsy:
http://www.etsy.com/shop/sparganum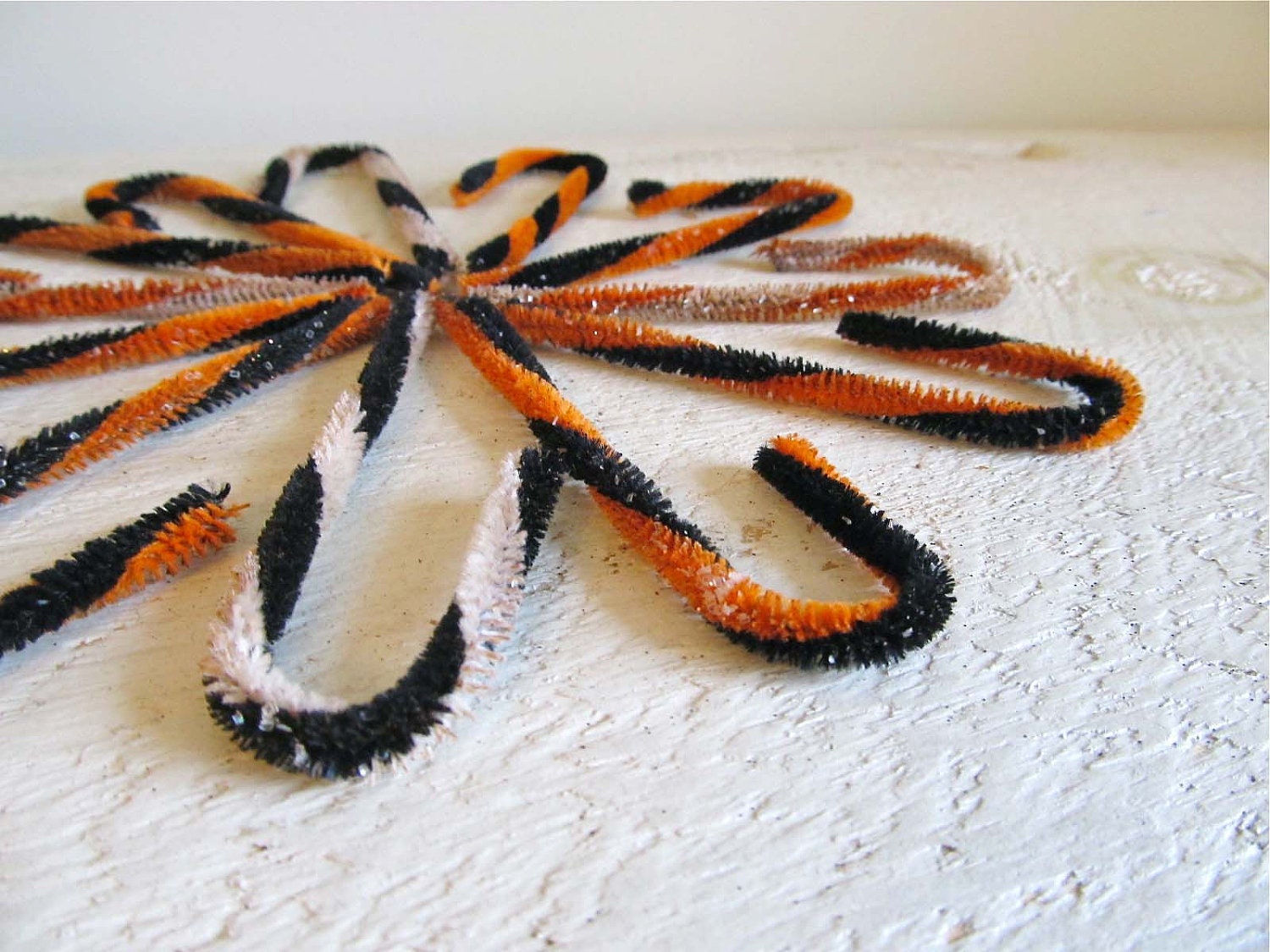 These black and orange candy canes aren't edible but they'd be a fun decoration on a gift or stocking. They are another item I found on Etsy and they can be found here:
Chenille Candy Canes
I tried to find some actual candy canes that were black and orange, but none turned up!
One more Etsy shop that could provide some surprises in Christmas stockings is
Vintage Confections
. I love everything here, but here are a few of my favorites: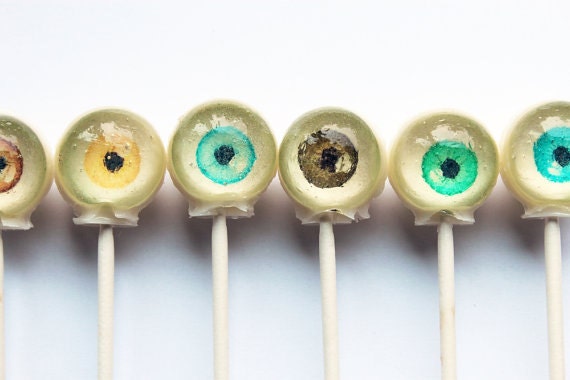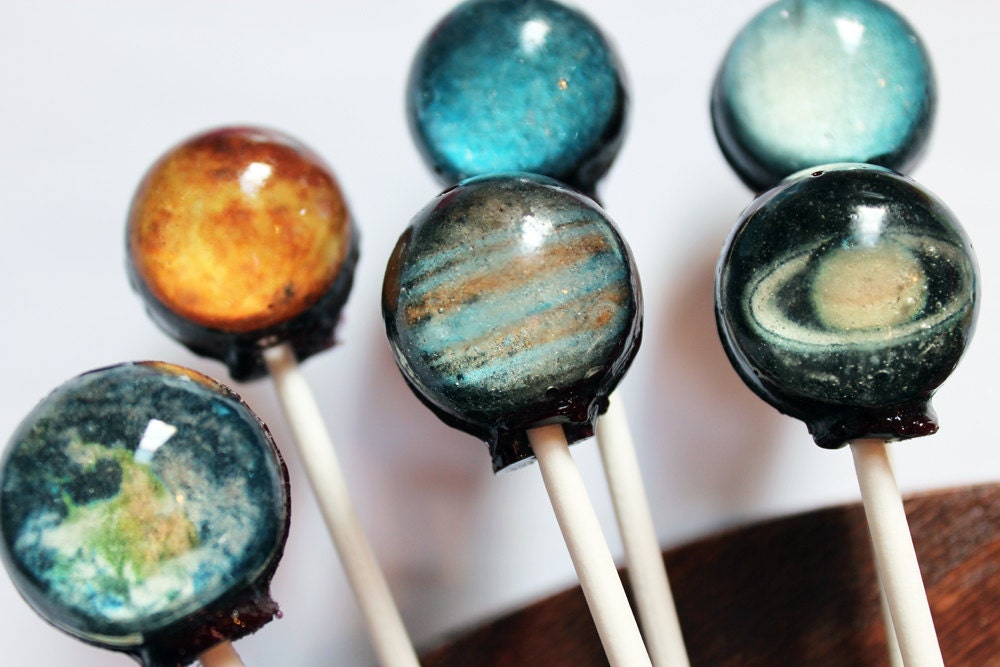 Planet Lollipops
~ I know these aren't spooky, but they were too cool not to share!
A search for "black licorice cats" will produce many results! I found some for sale on the
Candyality
site and bags of Gustaf's Dutch Licorice Cats are available on
Amazon
.
Of course these spooky treats would look the most appropriate in a stocking like this:
Here's some good news! The creator of this stocking was nice enough to post a brief how-to if you'd like to create your own:
Make your own skull stocking
There are a bazillion stocking templates online, if you'd like to print one out as a pattern. It sounds like she used one of those, sewed the two stocking halves together, and then glued her skulls on. I suppose you could glue the halves together too, if you didn't plan on putting much in the stocking.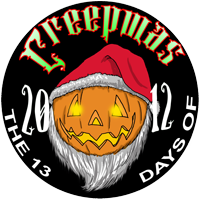 Also ~ I want to mention that a lot of my blog friends are taking part in something called "Creepmas" this year. For those who haven't heard about this, it's a 13 day blogging event celebrating this festive time of year in a dark, spooky way. So you might see something along the lines of
Creepmas cookies
or
how The Addams Family celebrates Christmas
or even some
ugly Creepmas sweaters
!
To view the participating blogs, you can visit:
http://creepmas.blogspot.com/
and look at the "participating creeps" on the right side of the page.